Order Flowers now for guaranteed delivery before Don's visitation.
Don Leatherwood
Don Charles Leatherwood passed away August 14,2022, at the age of 83 in Malakoff, TX.
Daddy Don's battle with serious medical issues in recent years showed his courage in facing life's challenges with a smile. Despite the pain, Daddy stayed strong until the end. Daddy Don is survived by three sons and two daughters, Gary Leatherwood, Tulsa, OK; Larry Leatherwood, San Antonio, TX and Steve Leatherwood of Malakoff, TX; Margie Leatherwood of Tulsa, OK and Claudia Pringle of Tahlequah, OK. Daddy Don has reunited with his two daughters, Donna and Paula Leatherwood, who graduated to heaven earlier in life. Eleven grandchildren and seven great-grandchildren survive daddy Don. You'll forever live in our hearts and minds, and we will miss you until we're all reunited.
Daddy Don's life will be celebrated Thursday, August 18, 2022 at Tomlinson Funeral Home, Seven Points, TX beginning at 9 am, with funeral services starting at 10 am.
To plant memorial trees or send flowers to the family in memory of Don Leatherwood, please visit our flower store.
---
Guestbook
2 photos were added for Don Leatherwood
Lana Aug 21 2022 11:06 PM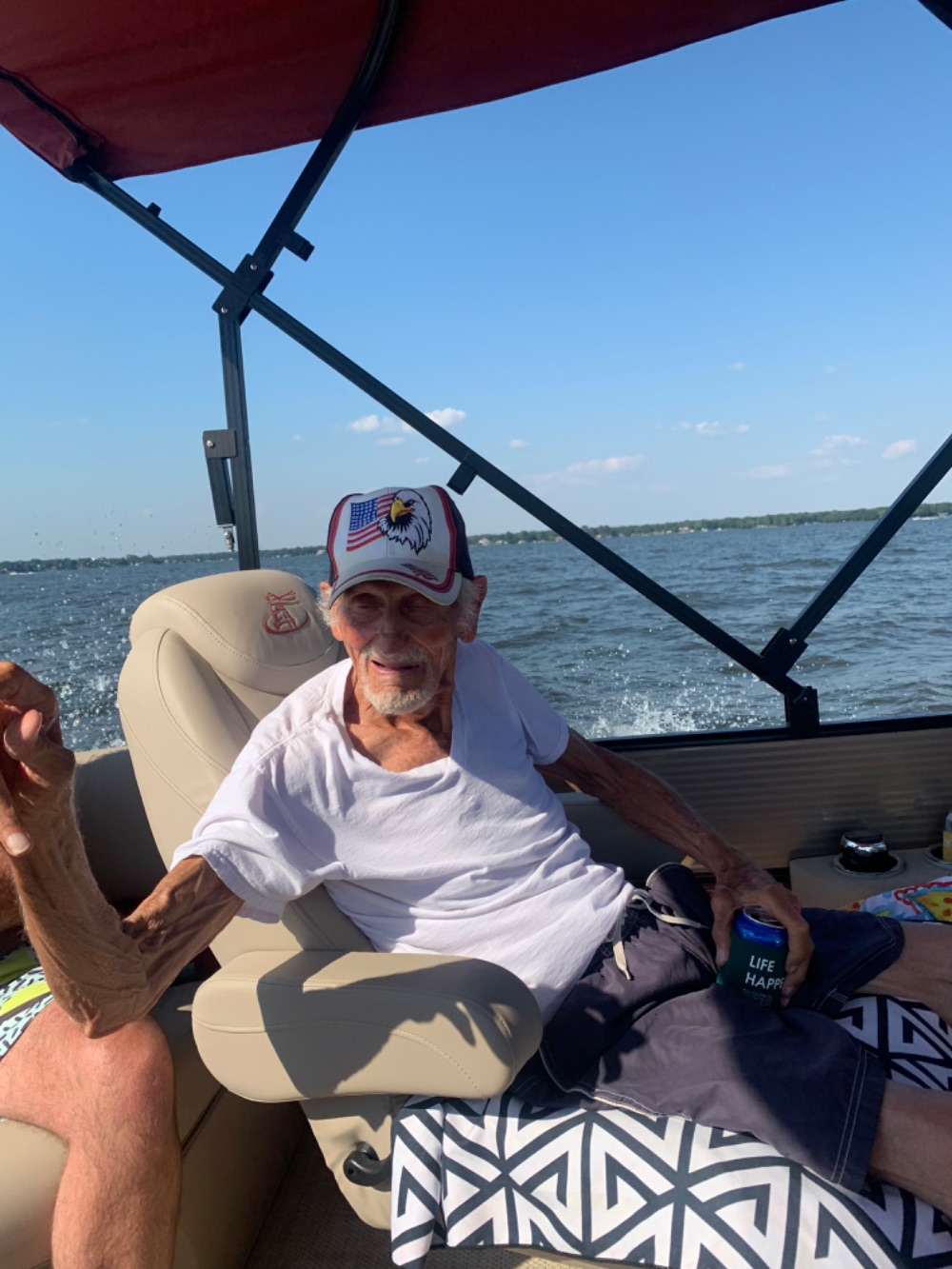 Pops, I will miss talking with you in the neighborhood. We had some good times. I wasn't able to tell you in person that this weekender is now a resident. You would have been glad to know that. Love you!!!! Until we meet again. RIP Pops ❤️
Lana Bone Aug 18 2022 9:34 AM
Pops was one of a kind. I'm thankful I was able to get to know him throughout the years. He once asked me if I could bring him back a scratch-off lottery ticket from Lucky's. I told him of course and he said whatever he won, even if it was a million dollars, he would split it with me 50/50. Pretty much sums up who he was to me. I'll miss him. And I'll particularly miss the two of us discussing how to fix the Dallas Cowboys each year. Visits to the lake won't quite be the same without him.
DJ Aug 17 2022 4:56 PM
A candle was lit in memory of Don Leatherwood
DJ Aug 17 2022 4:40 PM
I will miss seeing Pops in the neighborhood. Over the few years that I had know him, we had some good talks over cigars and beers.
Sending thoughts and prayers to Steve, Teresa and their families.
Marcos Moore Aug 17 2022 4:37 PM
A candle was lit in memory of Don Leatherwood
Janet Blackmon Aug 16 2022 8:43 PM
I love you Pops!! Our talks I will never forget and all the great memories I hold dear to my heart. Until we meet again.
Janet Blackmon Aug 16 2022 8:41 PM
Pops was love by many and he was kind and he will be missed by all and will be missed get calling red sandyellzey
Sandy Aug 16 2022 6:54 PM
A candle was lit in memory of Don Leatherwood
Tracy Sheppard Aug 16 2022 5:58 PM
This is a family photo with my dad in it.
Claudia Pringle Aug 16 2022 5:45 PM
Show More Entries